Country Music | Local Events | Rural Ruckus
Welcome to Western Country
Western Country Festivals

Lorem ipsum dolor sit amet, consectetur adipiscing elit, sed do eiusmod tempor incididunt ut labore et dolore magna aliqua. Ut enim ad minim veniam, quis nostrud exercitation ullamco laboris nisi ut aliquip ex ea commodo consequat

Lorem ipsum dolor sit amet, consectetur adipiscing elit, sed do eiusmod tempor incididunt ut labore et dolore magna aliqua. Ut enim ad minim veniam, quis nostrud exercitation ullamco laboris nisi ut aliquip ex ea commodo consequat
A pleasure to have Ralph Estes in attendance at our second Stagecoach Sessions with Doug Figgs and receive a copy of 'My Own Story' the autobiography of Billy the Kid. It was a great read with some great recommendations by songwriters like Dave Stamey. If you are interested in New Mexico History, the Santa Fe Ring, Lincoln County War or Billy the Kid; you will find this an enjoyable read.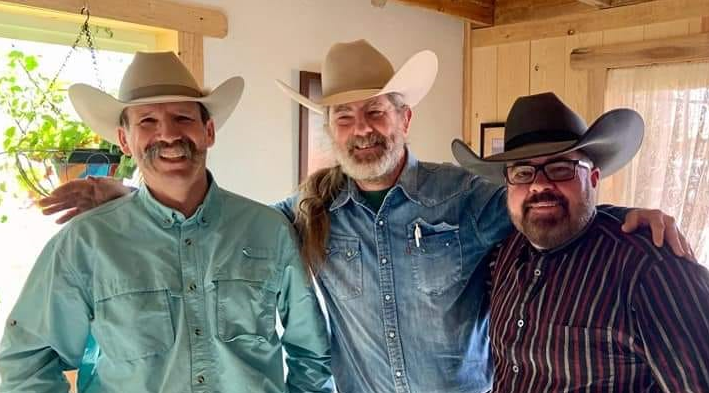 Visitors to Socorro New Mexico?
The Ranch House has been blessed to have audience members and musicians visit our humble studio in the Heart of New Mexico. Andrew Farris from Australia visited Doug Figgs while listener Anita C. visited from California and Suz from Carolina among many others. I am working on putting together a page that will celebrate our listeners, musicians and sponsors who visit us here in Socorro. Keep your eye on our Character page to see who has visited the RGVR Ranch House.
5:30pm PDT/ 6:30pm MDT/ 7:30pm CDT /8:30pm EDT
A weekly live radio show with Doug Figgs on RGVR featuring independent artist spanning Americana-Cowboy and Western music styles!
Saturday Morning Re-Rides
Keepers of the West Re-Rides
7:30am PDT/ 8:30am MDT & 9:30am CDT /10:30am EDT
Your Country Mornings Weekdays@7am MDT
Live with Outlaw Ranger Rhys Weekdays
Latest Western Country Artist Releases